SERPS.com


This keyword tool can be used in day to day. The main reason behind using this tool it is quick and easy.
For example, we want to research the keyword SEO. Type it and press 'enter' on the tool. You will immediately get a list of keywords with absolutely no fuss. A cost per click estimate and a volume is provided by the tool. This is actually a unique feature as not many keyword tools give you this option. You can also add and save your keywords to a list and download that as a CSV. Therefore, this tool provides us the ability to transfer the data in a free manner.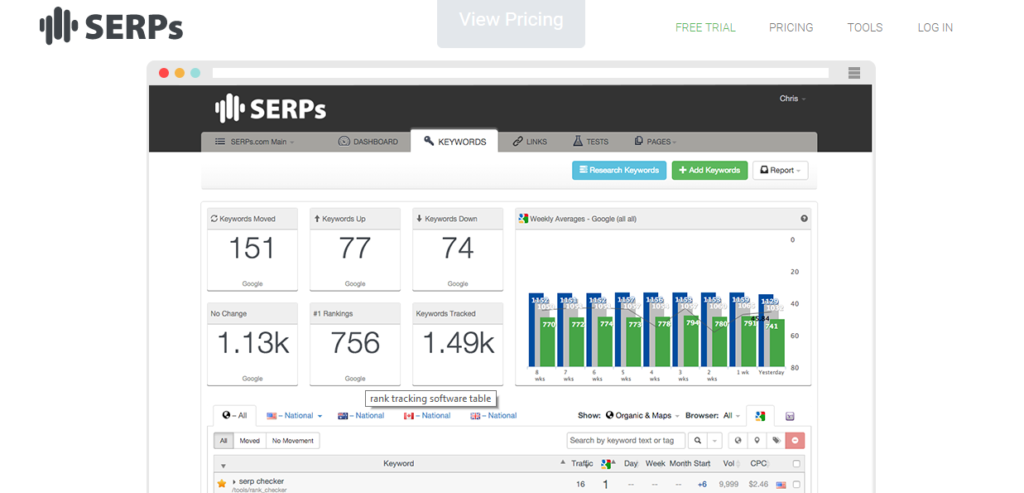 PRO TIP: To make this more usable with say, 100 pages, you can scroll down to the bottom of the page and click 'View as a single page'. You will get a long list of keywords but then you can filter the list as per your need. Furthermore, this site will ask you for your credit/debit card details before letting you take the free 30-day trial.
Keyword Shitter


This tool has been a staple for enterprise SEO teams and SEO thought leaders for years. All you have to do is put in keyword research, click shit keywords and that is how it begins. It is going to give you an innumerable number of keywords. You can mention words which you don't want. You can use negative/positive filters to use the data in a much better way.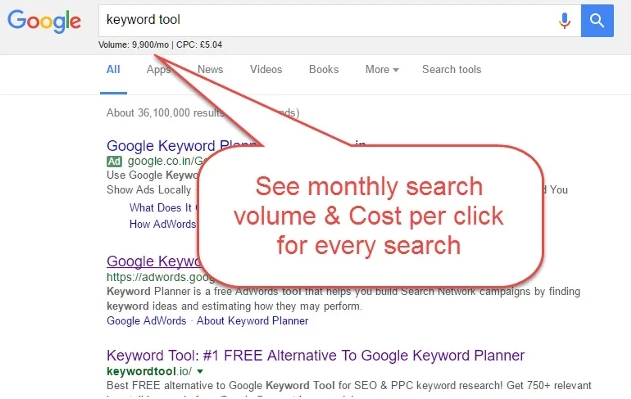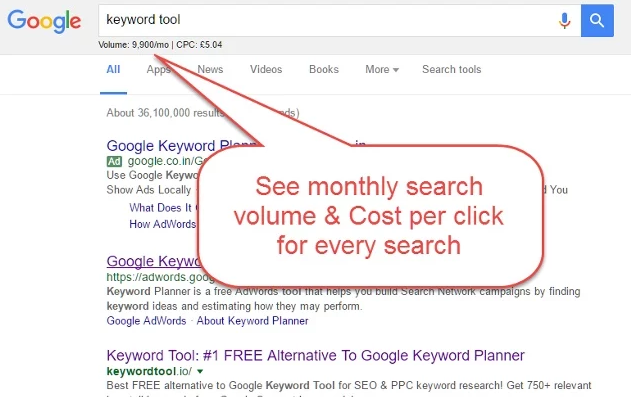 Keywords Everywhere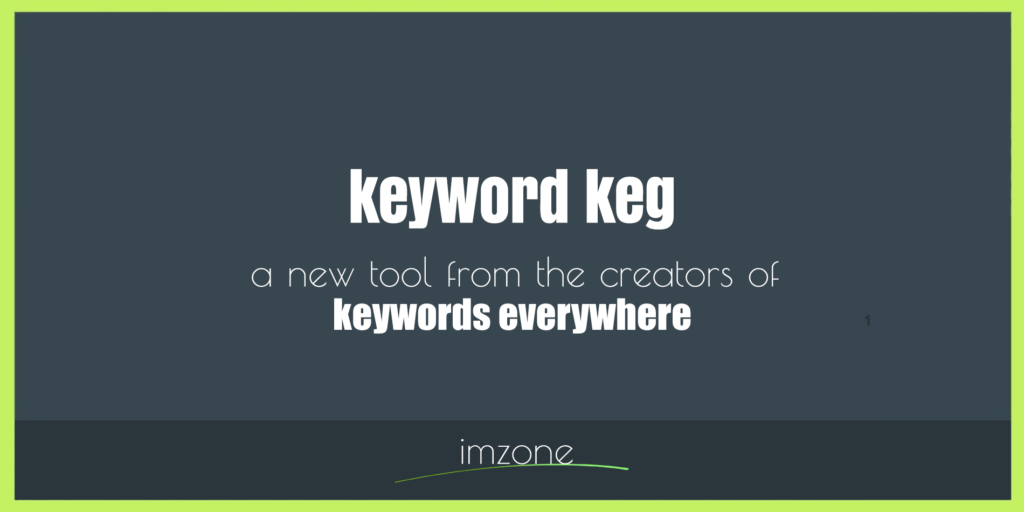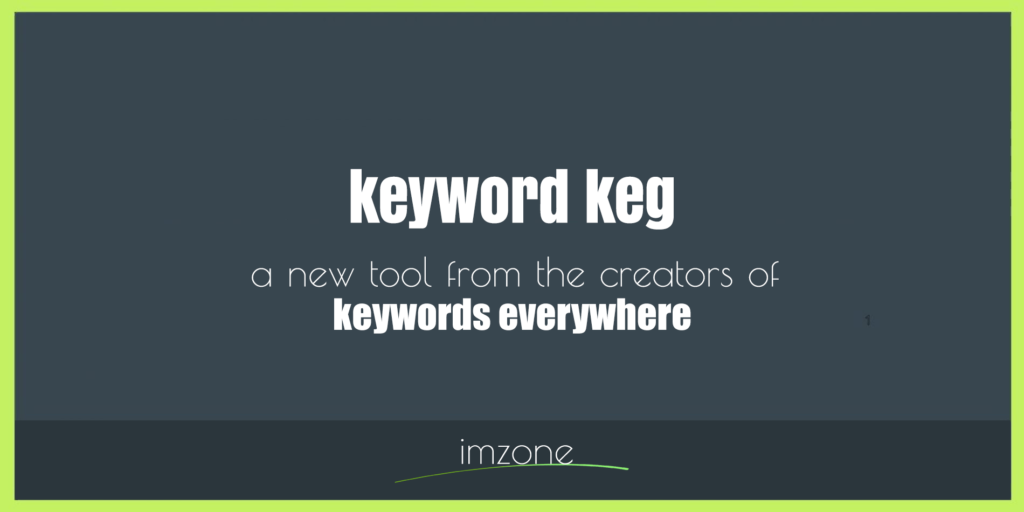 This tool is free of cost but you do need an API key for it. It is a browser add-on that will give you free search volume, CPC, and competition for almost all the keyword research tools out there. The Keywords Everywhere extension is your free keyword tool. It can be easily installed on either Chrome or Firefox. The best part is that it shows you use Google keyword search volume, cost per click and competition data of keywords on multiple websites. If you are an online advertiser, copywriter, blogger all-around content aficionado that's tired of the back and forth steps involved in SEO research then this free extension is going to save you a lot of time. The time that would have otherwise been spent on copying data from one website while finding search volume from another. You can bid farewell to the countless hours spent on researching and comparing keywords on multiple platforms. This tool seamlessly appends search volume data, CPC, and competition data onto the interface of your favorite keyword research tool. You are now able to see all the relevant search volume data in real time while you are on Google Search, Solve, Ubersuggest, Google Analytics and more.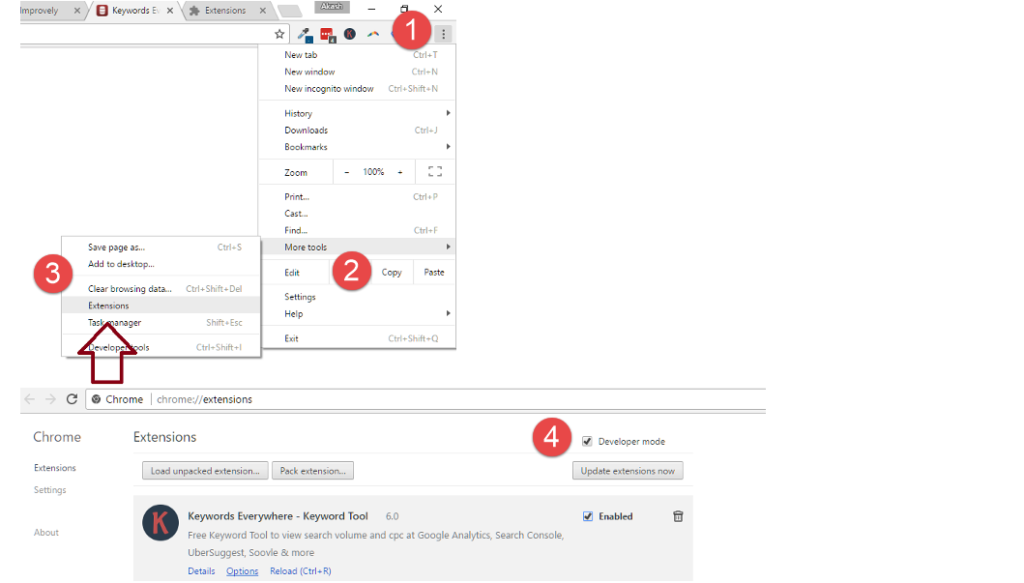 4. Answer the Public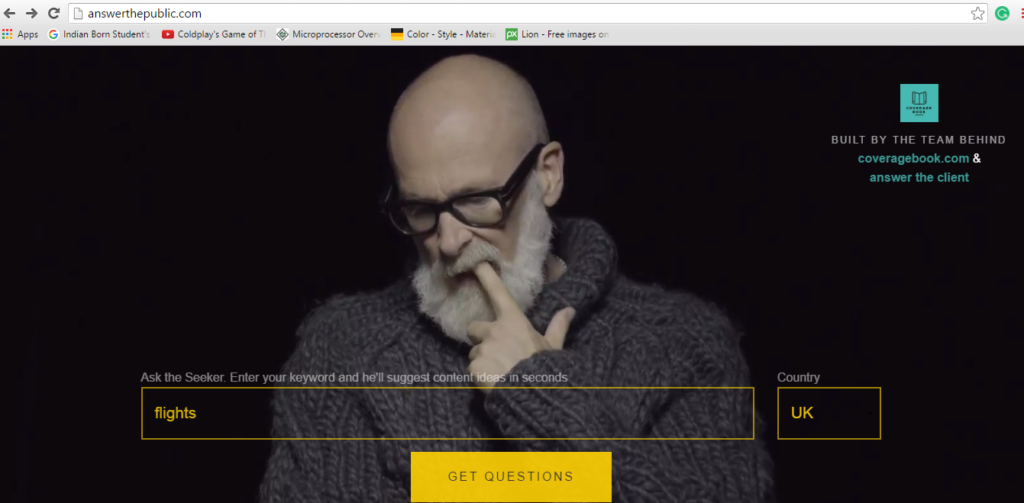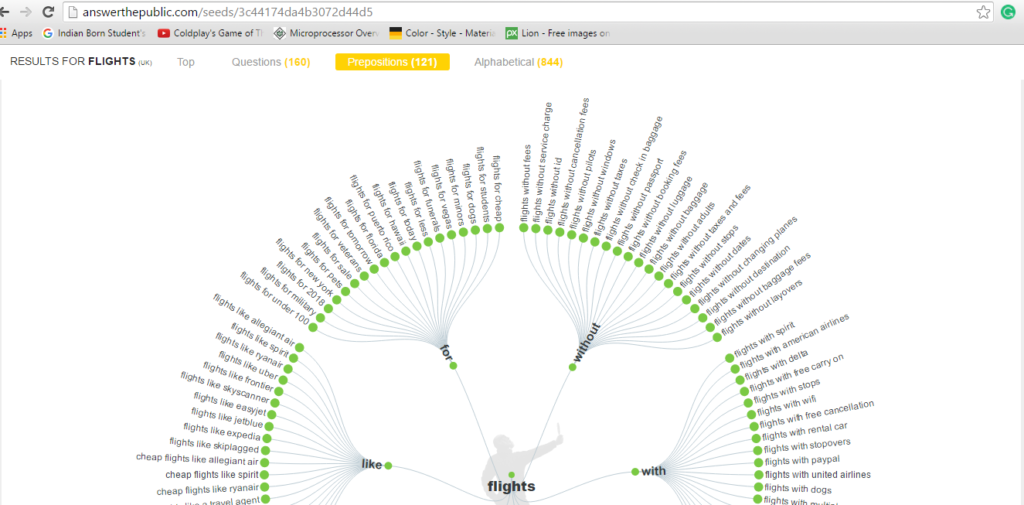 The auto suggests results by Google and Bind are a goldmine for today's marketers. As you type you are presented with an aggregated view of the questions and therefore a hint of the motivations and emotions of the people behind each search query. It is perhaps one of the best but most underutilised sources for content ideas. One of the most powerful tools for discovering what people are searching for is Google's autocomplete; having built up a database from millions of searches it'll predict what you're going to ask, based on the information that's already been entered (guessing the top autocompletes has even become a Family Feud-style game).
Keyword IO

A free version of Keyword Tool generates up to 750+ long-tail keyword suggestions for every search term. Unlike Keyword Planner or other tools, Keyword Tool is extremely reliable as it works 99.99% of the time. You can use Keyword Tool absolutely for free, even without creating an account. Keyword Tool is free online keyword research instrument that uses Google Autocomplete to generate hundreds of relevant long-tail keywords for any topic. Google Autocomplete is a feature used in Google Search. Its purpose is to speed up the searches performed by users on Google. The search terms suggested by Google Autocomplete are selected based on many different factors. One of them is how often users were searching for a particular search term in the past.
Keyword Tool helps you employ Google Suggest for keyword research. It extracts Google keyword suggestions and presents it to you in an easy-to-understand interface. To generate long-tail keyword suggestions, Keyword Tool prepends and appends the search term which you specify with different letters and numbers, places it into Google search box and pulls out keyword suggestions. Best part, all of it happens in a split of a second!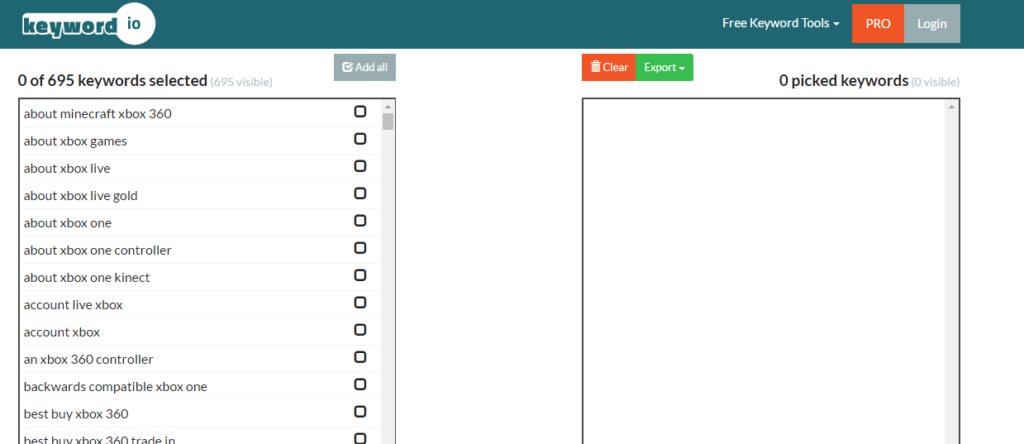 PRO TIP: You can sign up for free. No credit/debit card details would be asked.
SEO Book

This provides the best SEO Training program which was founded in 2003. Ebook customers kept wanting more interaction with the tool, but the tool needed a way to facilitate the additional interaction. The company then stopped taking on many new traditional SEO clients and shifted toward building the #1 online SEO training program consisting of:-
over 100 custom training modules
a private support community that is simply unmatched by any other SEO conference or SEO forum
exclusive premium tools
monthly newsletters, member's only videos, process flowcharts, & custom SEO spreadsheets, and more.
PRO TIP: You can register absolutely free. There is a wide range of coupons available depending on the country you belong to. You also get access to free SEO tools.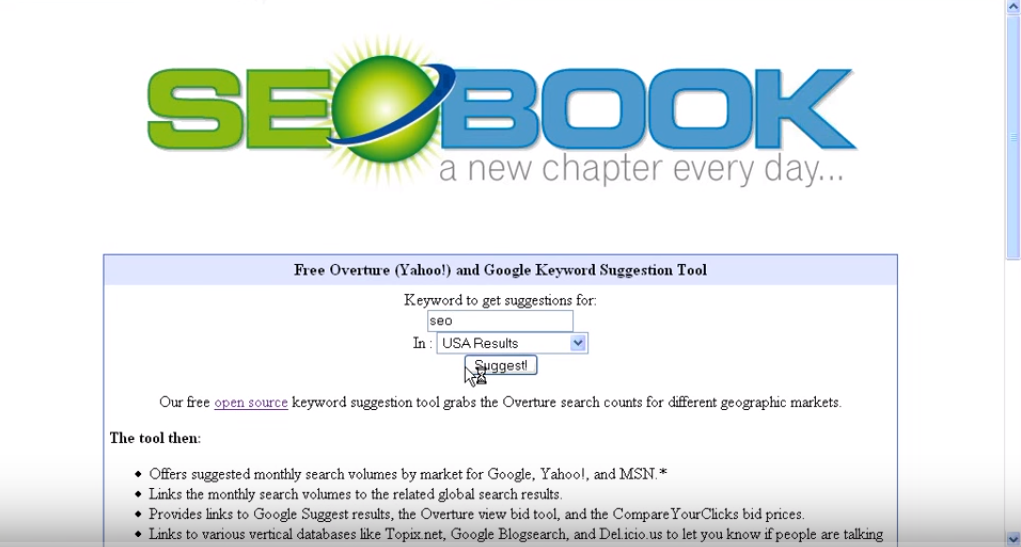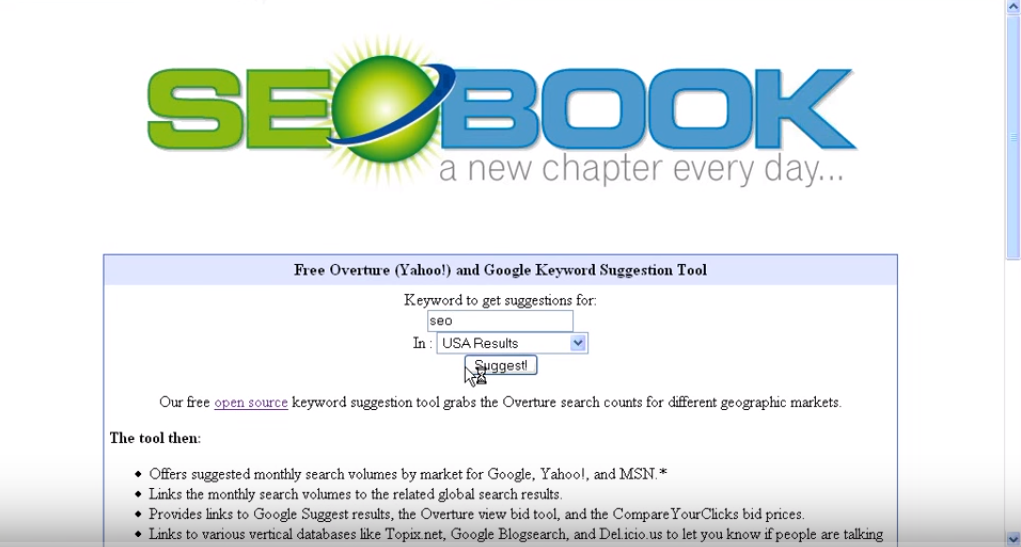 SEO Chat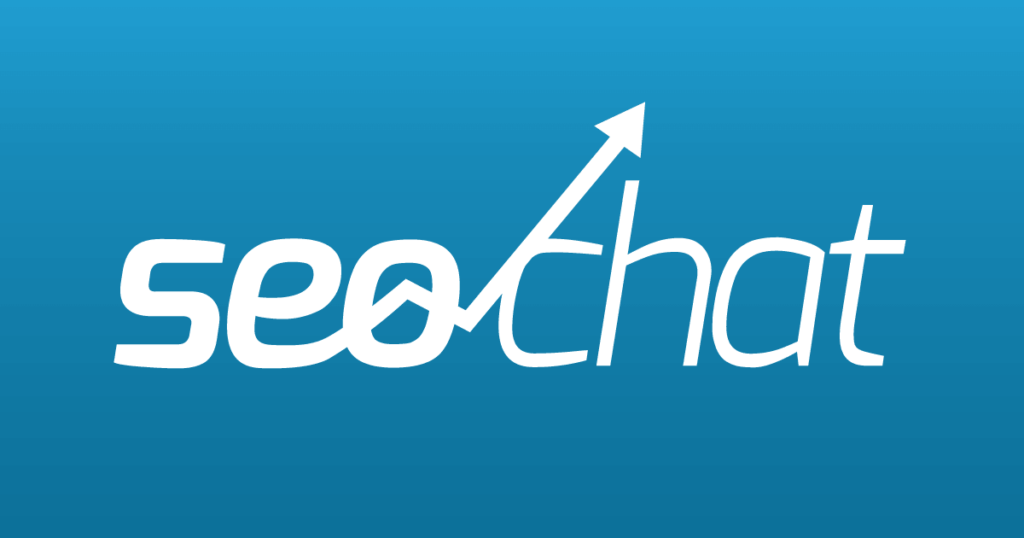 If you want to strengthen your search engine clout, the best thing you can do is get an arsenal of tools and begin building your strategy. Your site shouldn't just be optimized for search engines, it needs to be user-friendly and speedy. A slow site never ranks as highly once the crawlers get to them. This tool is quick and easy to use.
Just put in your URL, and it will do a complete speed analysis. Google /Bing / Youtube / Amazon Suggest tool is an obvious must for anyone who wants to expand their keyword strategy and get insight into what people are searching for your niche. It will give you plenty of keyword data to work with. This is one of the most useful tools to use if you want to properly optimize your site and brainstorm.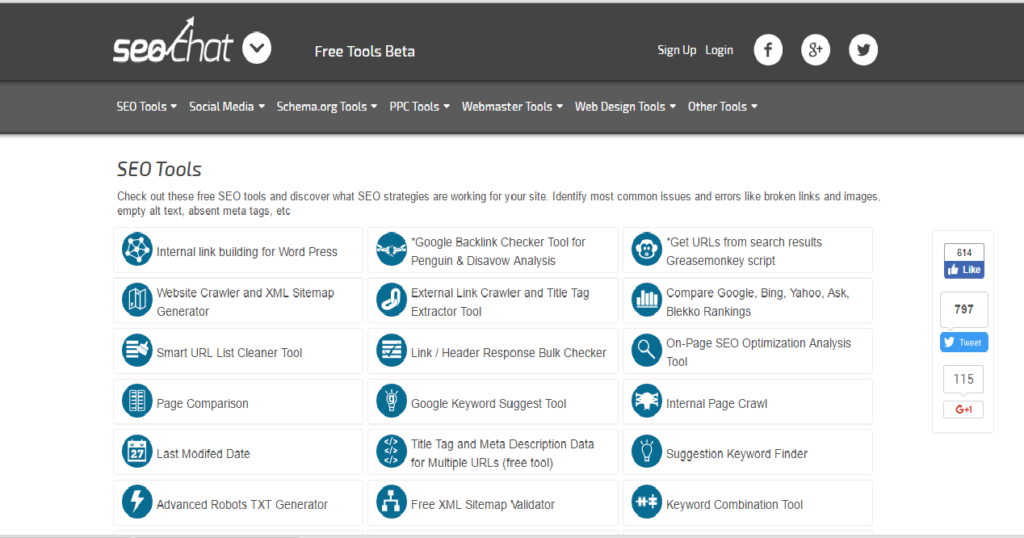 SEO Stack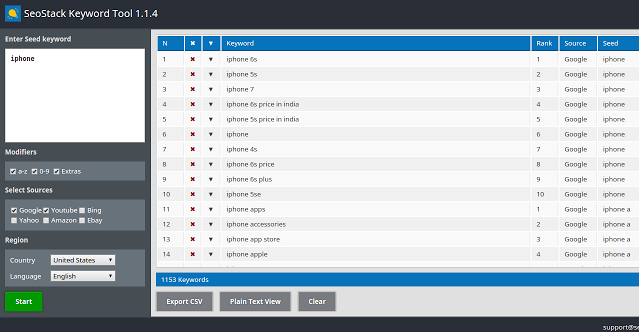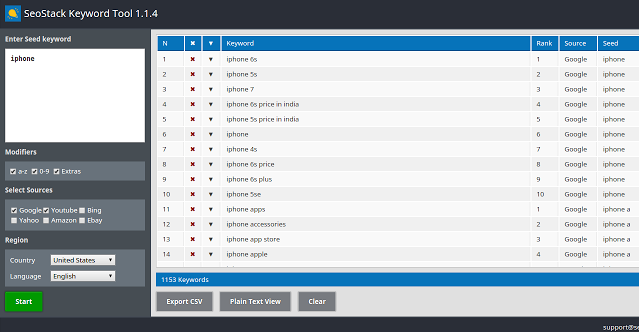 First search the term in Google, collecting the of URLs of the top-performing results. Run these URLs through Ahrefs Position Explorer (tool #1), filtering on keywords ranking in the top 50 results and sorting descending by volume. Repeat this process four or five times, exporting each file, combining them into a Excel spreadsheet(tool #2). Then run a pivot table on the data to see what keywords occur most commonly within the data set, filtering them by various volumes (to try to find the long-tail opportunity, if there is one). This helps output a selection of "Related Topics" that is known to be needed to include in the content creation. After outlining, sourcing and creating the content offline, run it through MarketMuse again to see if you are missing any gaps. Once you've published the content, run it through Moz's On Page Grader (tool #4), as well as load the collection of keywords you want to track rankings for within Moz Rank Tracker.
PRO TIP: It is not a free tool. You will be asked to give your card details even for a 30-day free trial. After the free trial, you will have to purchase a platinum pack if you wish to use the tool further.
WordZe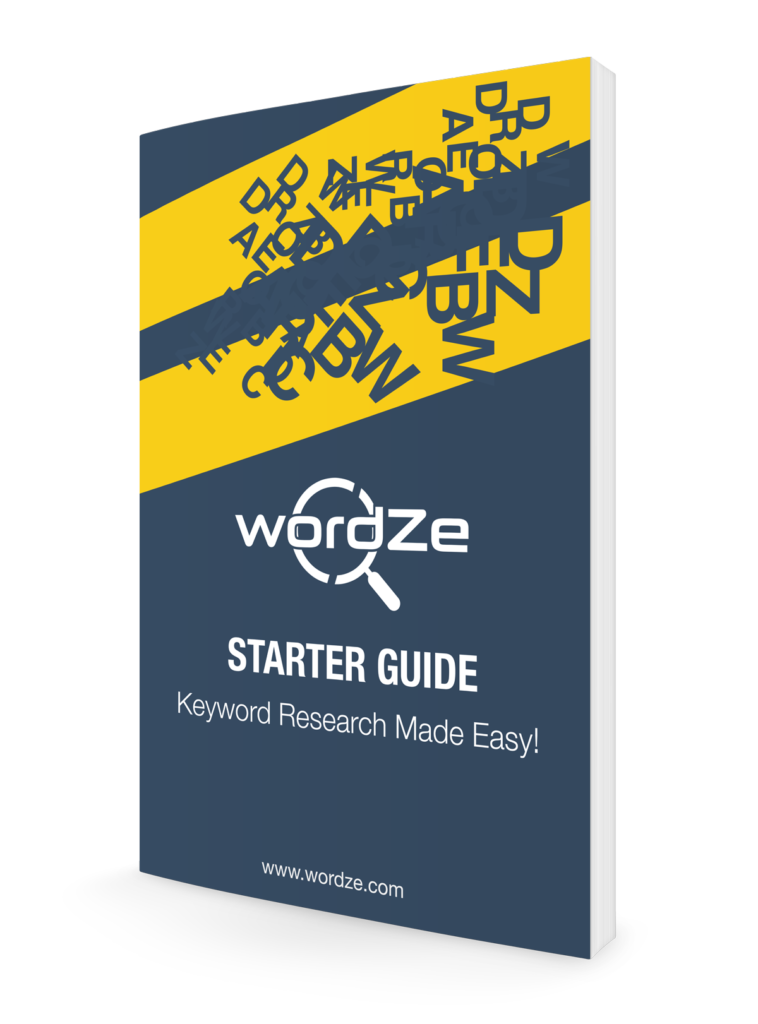 WordZe is a keyword research tool that shows detailed keyword searches, plus ways to track keywords well past their estimated daily search volume. The user data that powers WordZe comes from Internet portals and ISP logs from around the world. WordZe also offers insight into the difficulty of ranking for certain phrases through a tool called WordRank. The Keyword Research Tool is where most of the work is done within the site, much like a dashboard. From there you can search keywords and find their count in the search engines, the estimated count and KEI (Keyword Effectiveness Index). WordZe also has a feature that allows you to filter questionable keywords (adult, warez, gambling and drugs) out of the results so that you'll be on the level with ad networks like Google Adsense and others. Once you've got a keyword narrowed down, you can check its keyword history. You can even break the data down as small as daily trends.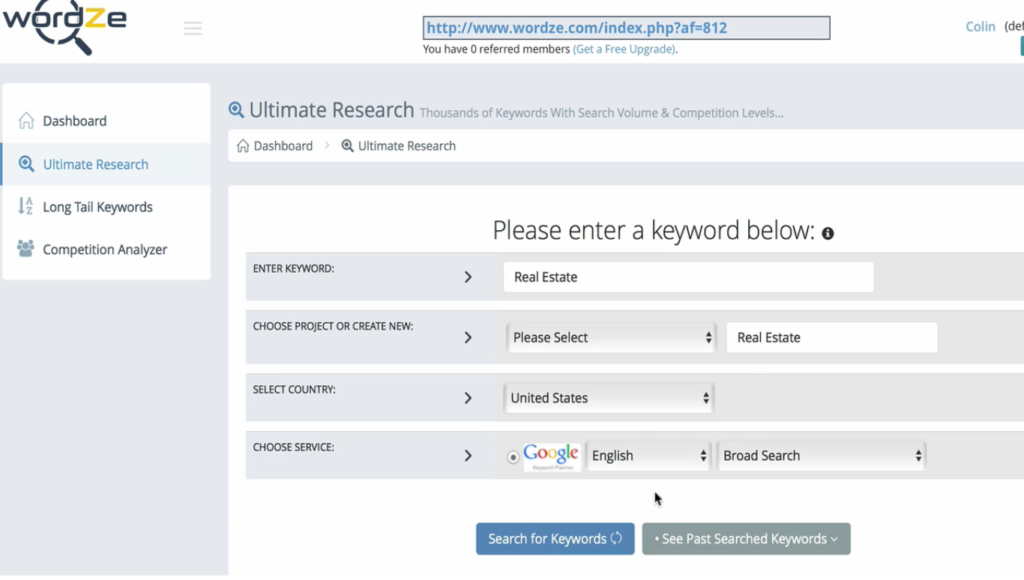 Once you add the keyword in the search bar, you would something like this-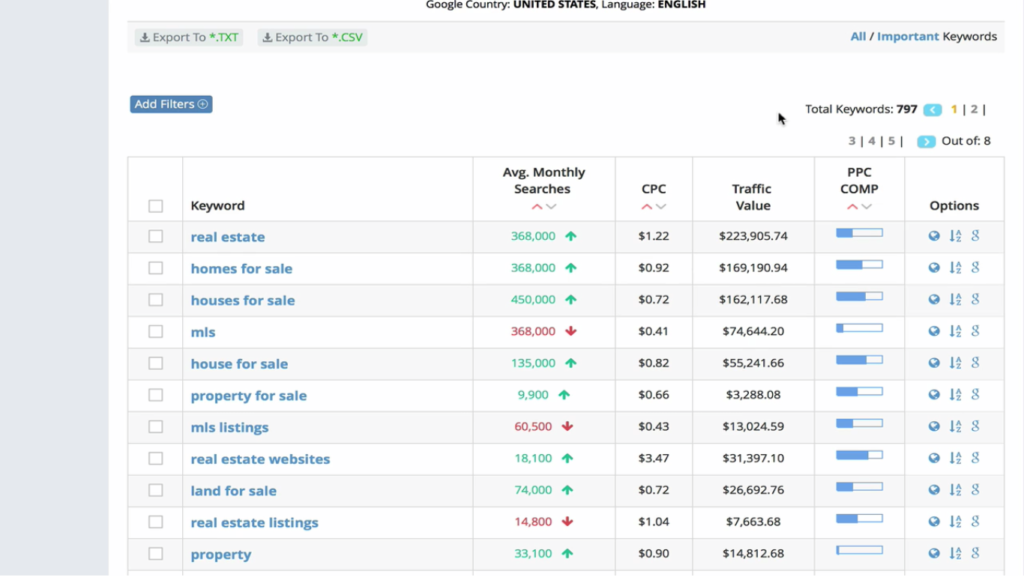 LSI Graph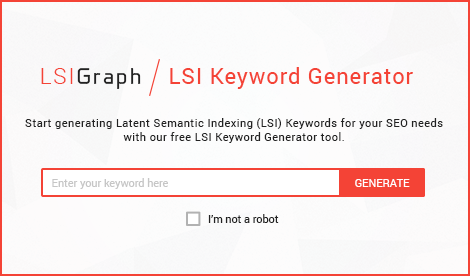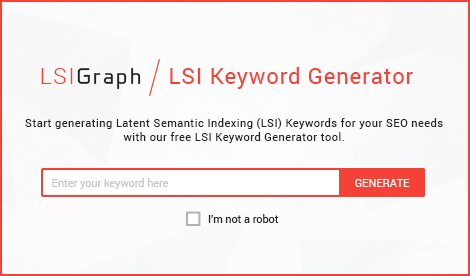 An LSI keyword is known to be an important aspect of on-page SEO. It is a key element for ranking that cannot be ignored. The biggest problem with LSI keywords is that there are not many tools available for researching LSI keywords related to your target keywords. The easiest and most convenient method of doing this is by using a Google search. Whenever you search for any keyword in Google, it shows more searches related to similar keywords.
PRO TIP: Though this tool is free to use, but if you want to learn the way to use the listed keywords, then you will be asked to purchase an e-book.
Example: Searches related to LSI keyword. When conducting such a search, you should take note of words printed in bold type within the search results to find LSI keywords. Here is one such result for the keywords "buy books online" which is not listed in the "Searches related section", but is listed within the general search results. This is the easiest and most convenient way to find LSI keywords for your content.